Stain Resistant
TEST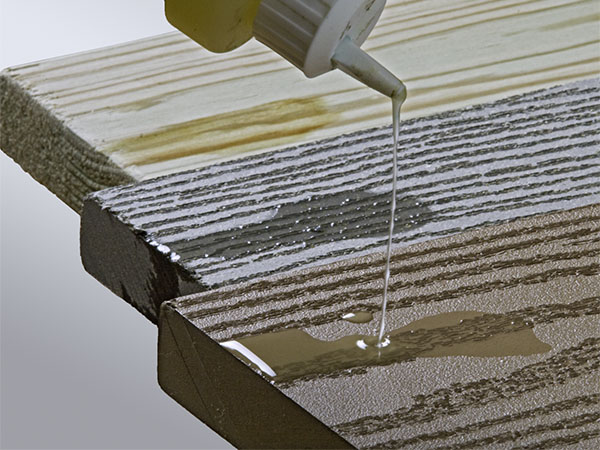 We poured an industrial appliance grade lubricant over all three deck boards and let it sit for only one minute.
TEST RESULT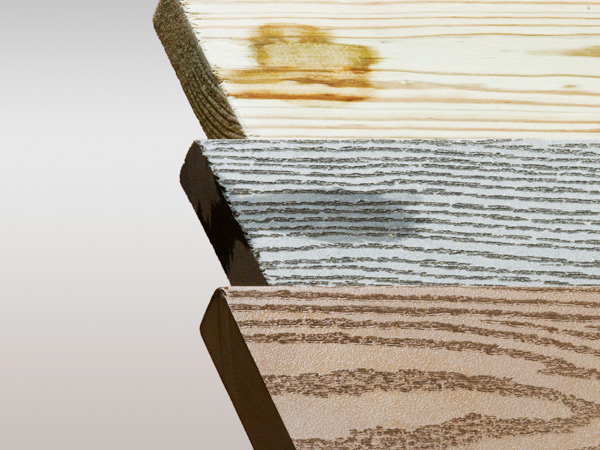 After one minute, the lubricant stained both the pre-treated and composite boards, while the Inteplast PVC board remains clean.
Scratch Resistant
TEST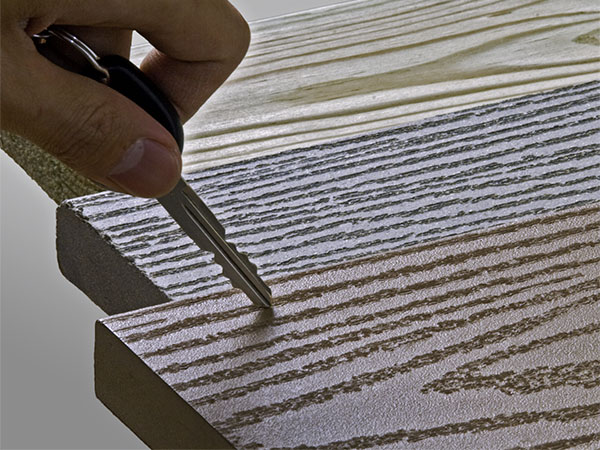 With gentle force, we scratched a car key on the surface of each deck board, going back and forth ten times on each board.
TEST RESULT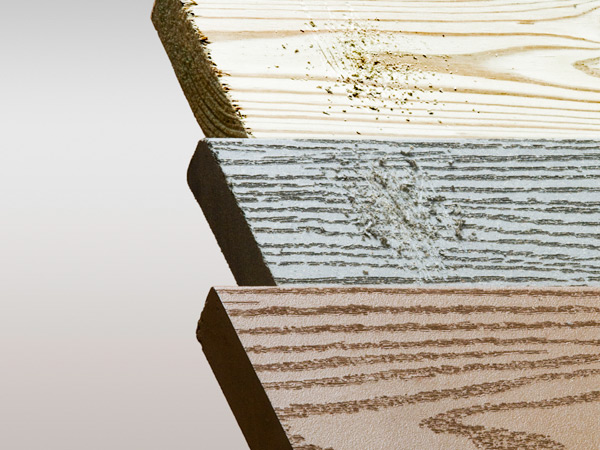 After 10 successive scratches on the face of each board, material is flaking from the surface of both the pre-treated lumber and composite boards, leaving scratch marks behind. The Inteplast Building Product Deck board is unmarked.
Screw Engagement
TEST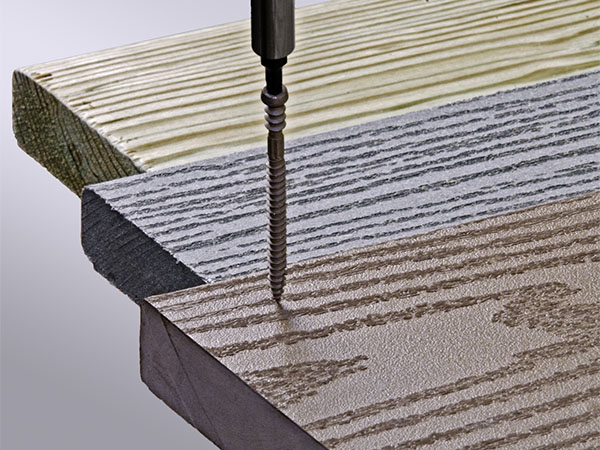 Using 2-1/2" standard deck screws, we fastened the screws perpendicularly into the deck boards 1/2" from the edge.
TEST RESULT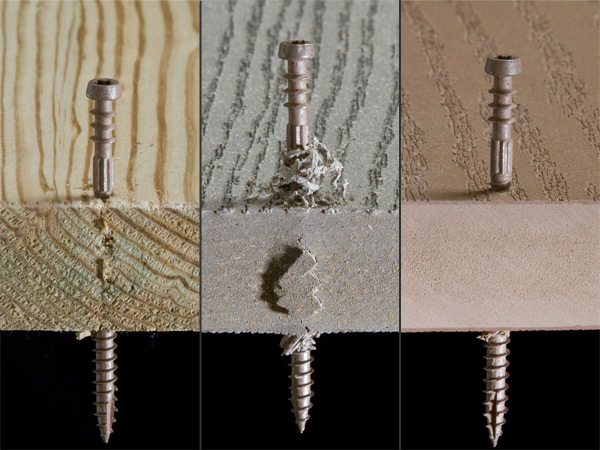 The screw cracked the edge of the pre-treated and the composite boards, and mushroomed at the screw site of the composite board. Inteplast Building Products Deck board fastened clean with no cracking, splitting, or mushrooming.
Comparison Chart
Performance
Mold inhibit
No rot, warp or splinter
Termite resistent
Forest friendly
Temperature fluctuation resistent
Labor & Maintenance
All your wood working tools friendly
No sanding, painting and staining
Care and cleaning
Warranty
Lifetime limited residential warranty
25-yr stain and fade limited warranty
PVC
Performance
Mold inhibit
No rot, warp or splinter
Termite resistent
Forest friendly
Temperature fluctuation resistent
Labor & Maintenance
All your wood working tools friendly
No sanding, painting and staining
Care and cleaning
Warranty
Lifetime limited residential warranty
25-yr stain and fade limited warranty
PVC
V
V
V
V
V
V
V
Soap & wash
V
V
Capped Composite
Performance
Mold inhibit
No rot, warp or splinter
Termite resistent
Forest friendly
Temperature fluctuation resistent
Labor & Maintenance
All your wood working tools friendly
No sanding, painting and staining
Care and cleaning
Warranty
Lifetime limited residential warranty
25-yr stain and fade limited warranty
Capped Composite
X
V
V
X
VV
V
V
Soap & wash
X
X
Wood
Performance
Mold inhibit
No rot, warp or splinter
Termite resistent
Forest friendly
Temperature fluctuation resistent
Labor & Maintenance
All your wood working tools friendly
No sanding, painting and staining
Care and cleaning
Warranty
Lifetime limited residential warranty
25-yr stain and fade limited warranty
Wood
X
X
X
X
VV
V
X
Pressure wash
X
X