Cleaning Recommendations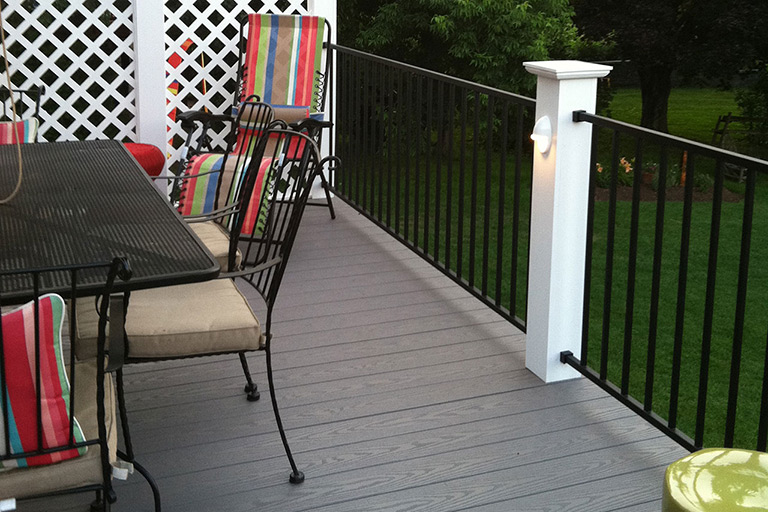 1. Although Inteplast Deck and Décor Deck are ultra low-maintenance, periodic cleaning will help maintain the beauty of the product. For best results, eco-friendly cleaning products are recommended.
2. Sweep debris off the deck surface or blow debris off with a leaf blower. Keeping the deck surface dry before cleaning will allow the deck cleaner to work more efficiently.
3. Avoid using cleaners containing harsh, abrasives, etc. that can dull the surface of the deck board.
Avoid using cleaners containing heavily discoloration chemical. It is always required to test the cleaner on an inconspicuous or scrap piece of the deck to make sure the cleaner/detergent does not harm the deck surface.
4. Use with caution and always take the proper safety precautions when operating a power washer.
5. *Please note that any cleaning products will slightly lighten the color of your deck. Always test cleaning products in an inconspicuous area of your deck before cleaning a large area.
Pressure Washer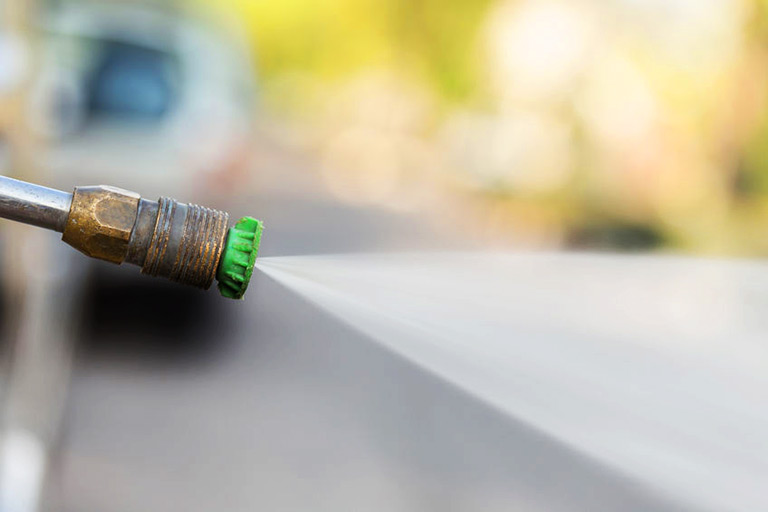 1. The use of a pressure washer is not recommended. The improper use of a pressure washer could damage the deck surface and result in a loss of warranty coverage.
2. If using a pressure washer, the recommended maximum washing pressure is 1400 PSI. Spray in the direction of the brush/grain pattern to avoid damaging the product.
Ice And Snow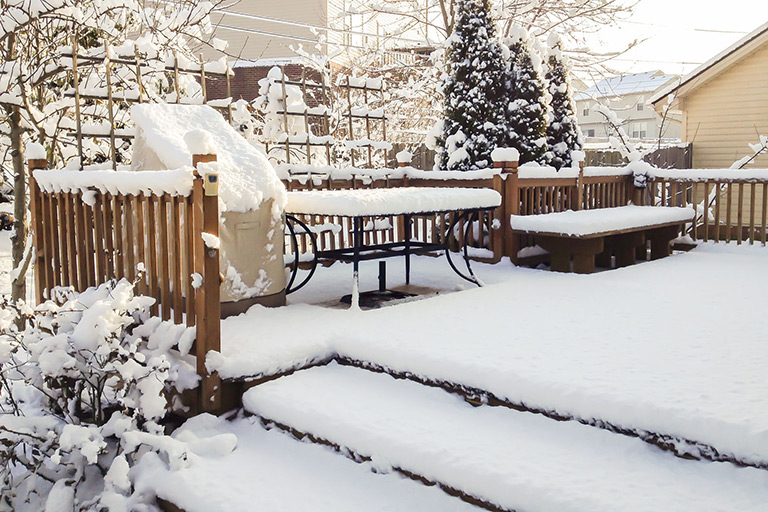 1. Do not use metal snow shovels or sharp-edged tools to remove snow and ice on the surface of any deck. A plastic snow shovel may be used to remove snow from the deck. A shovel may scratch the deck, which is not covered under warranty.
2. Calcium chloride or rock salt may be used to melt the snow and ice without damage to the deck surface. However, either of these products may leave a white residue, which would have to be cleaned right away, by either rinsing with water or a mild soap/water solution.
Painting / Staining
1. We do not recommend painting and can not guarantee the performance of anything applied to the product.
2. If paint or other coating materials are applied to the Inteplast Deck or Décor Deck surface, the 25-Year Fade & Stain Warranty will be voided.
Mold and Mildew
1. Inteplast Deck and Décor Deck are formulated to resist mold and inhibit mildew. Semi-annual deck cleaning is required to maintain its beauty. Our deck can be effectively cleaned by using a hose and warm soapy water with a soft bristle brush.
2. When using name-brand cleaners, always follow the manufacturer's application instructions and use within their stated shelf life. Maintaining a clean, dry surface with proper air flow is the best method for combating mildew. Ensure that water drains effectively from your deck. Keep gaps between boards open and free of debris for drainage and airflow.
Oil / Grease / Food Stains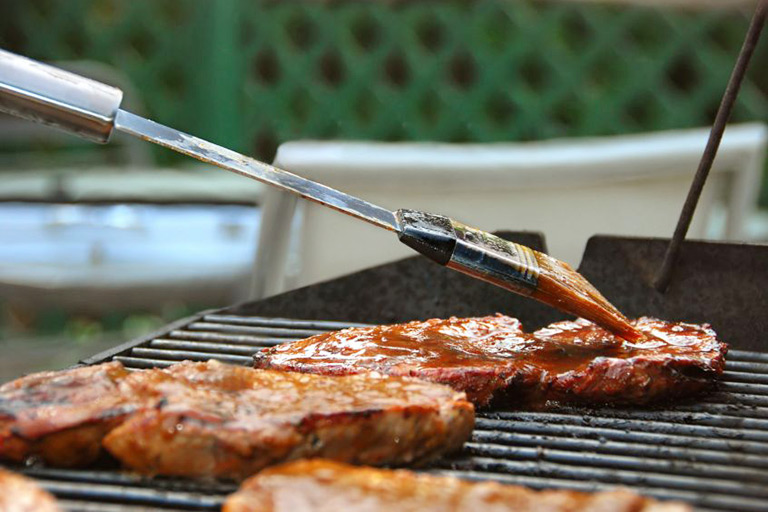 1. Although Inteplast Deck and Décor Deck has superior stain-resistance to ketchup, BBQ sauce, cooking oil, and grease of food and beverage items that are stated in our 25-Year Stain Warranty, all food spills should be cleaned up as soon as possible and no later than one week of exposure.
2. To remove, spray off with a hose and warm soapy water with a soft bristle brush. For other stain removers, consult with the Inteplast Building Products Customer Service Team at
1-800-521-4259.
Ground-In Dirt and Grime
1. Use a cleaning product containing Oxalic or Phosphoric Acid. Base with soft bristle brush to lighten or remove the dirt. Scrubbing in the direction of the grain is best.
2. Cleaner may need to sit on stain 15-20 minutes then rinse off with warm water. Please follow manufacturer's cleaning guidelines.
Mats and Articles
Welcome mats, grill mats, plastic toys and other articles, etc. can mark your deck. The mats and
other articles on the deck may cause discoloration of your deck.
Outdoor Skincare Products and other Chemical Products
Some products, including but not limited to sun-block and insect repellent, may contain chemicals or additives, that will alter the surface of deck.
Please check product labels, consult the manufacturer, and/or contact us to ensure compatibility prior to use on or near Inteplast Building Products Deck.