Prepare The Surface
Clean the surface where the moulding will be attached. If removing old caulk, use a putty knife or scraper.
Sand the surface smooth to create an even area for measuring and attaching the moulding.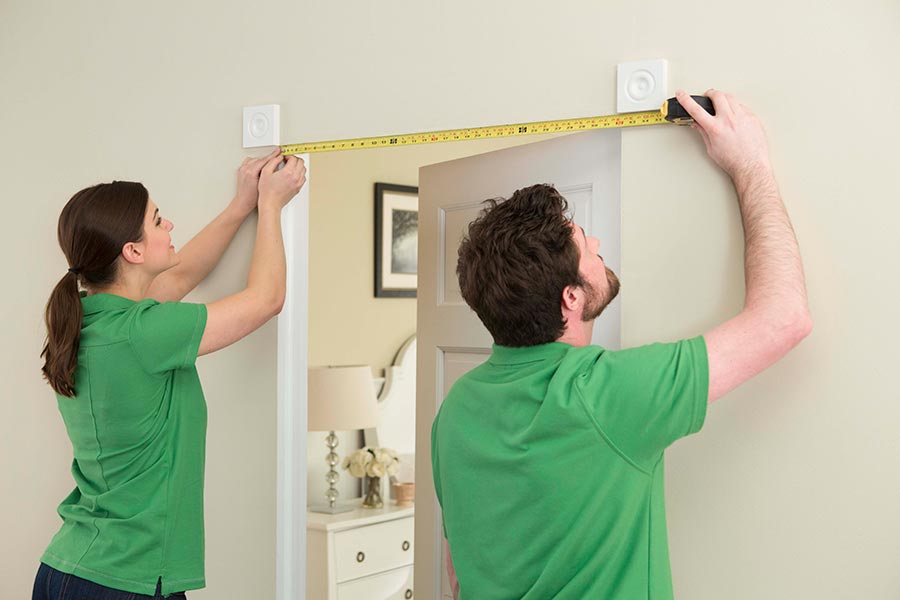 Estimate The Pieces Needed
Using a tape measure, measure the dimensions for the area where you plan to attach moulding, and add up the total number of feet.
Take this number and divide by the length of the moulding you are going to use.
Round up to the next whole number for the minimum total number of moulding pieces you will need.
As a rule of thumb, add 10% to 20% more to your total measurement to account for cut pieces and mistakes.
Buying Moulding Tools and Material
Use your measurements to determine the needed amount of moulding.
Pick up the tools you need from the list below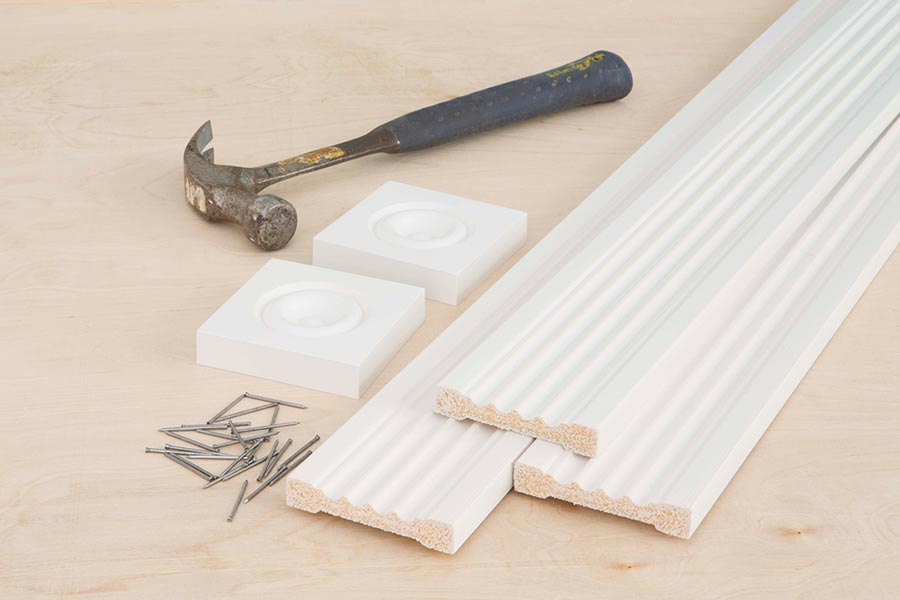 Measure and Mark The Area
Measure the outermost edges of the project area. If your design requires miter cuts, this measurement will ultimately be the longest point of your mitered pieces.
When cutting miters, start the angled cut on one end of a moulding piece.
Measure from the long point of the miter, and mark the desired length on the opposite end of the moulding piece.
To help with miters, use a combination square or speed square to mark the mitered line.
Cutting The Moulding Pieces
On a miter saw, position the blade on the waste side of the marked line on the moulding piece. Position the piece so that the marked line is 1/16 to 1/8 inch away from the blade.
Clamp the moulding piece in place, and make the cut.
Follow the same procedure to use a handsaw with a miter box. Position the marked line 1/16 to 1/8 inch away from the cutting guide slot on the miter box.