Deck Building Parts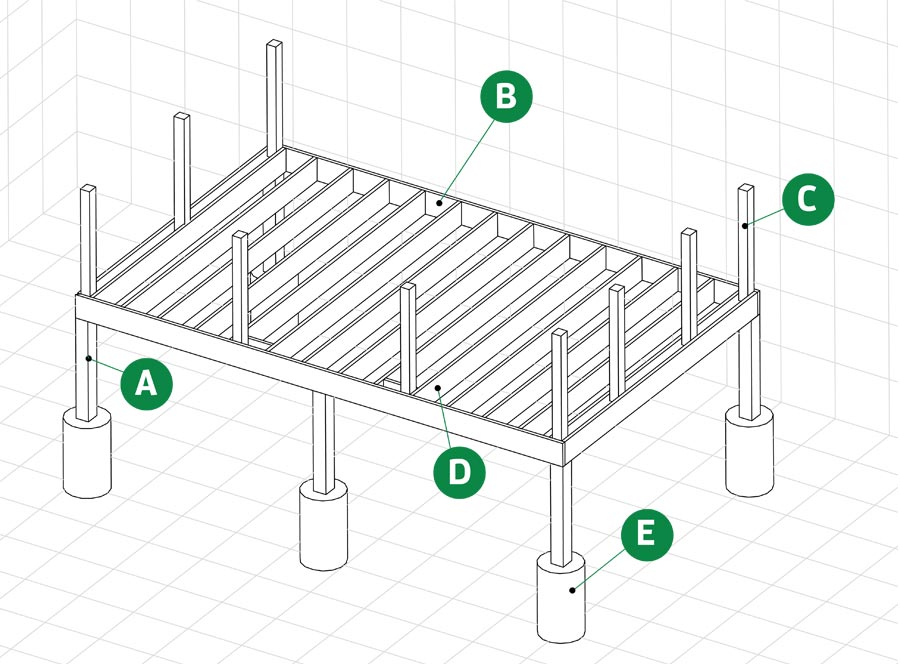 A: 8×8 post
B: Ledger
C: 4×4 post
D: 2×10 joist
E: Concrete footing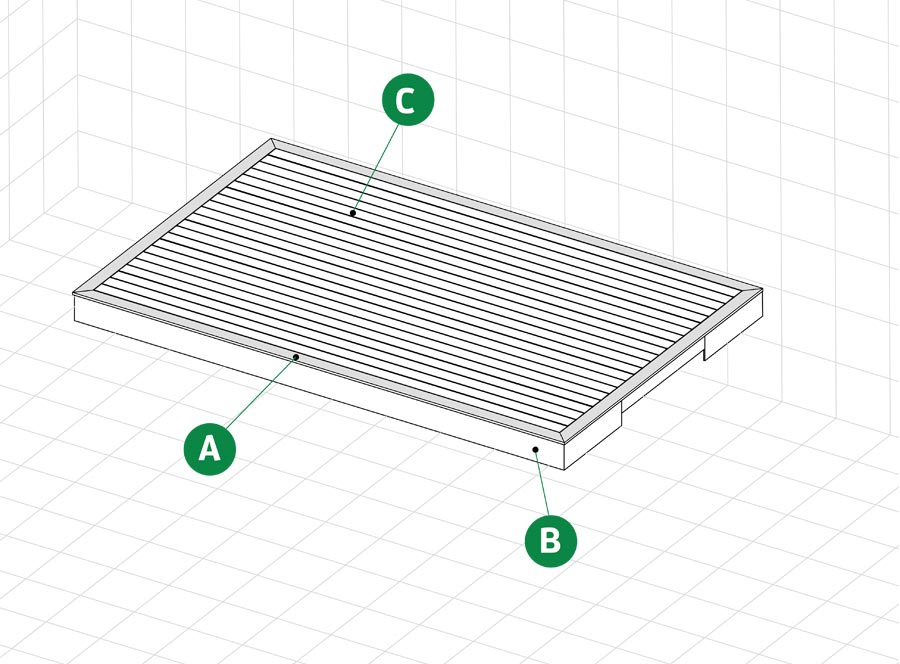 A: Picture frame deck (miter joint)
B: Fascia
C: Deck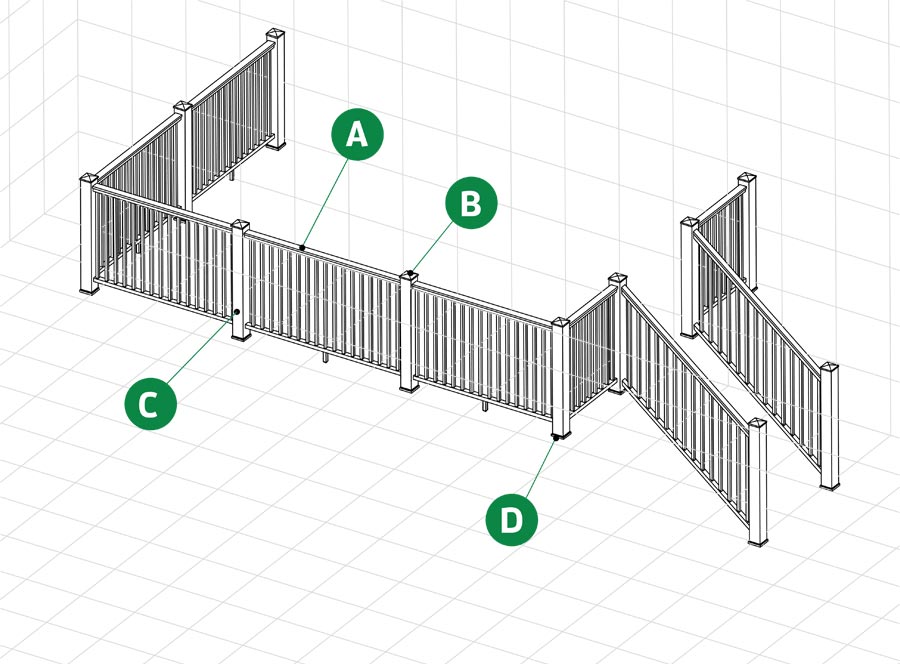 A: Railing
B: Cap
C: 4×4 rail post
D: Skirt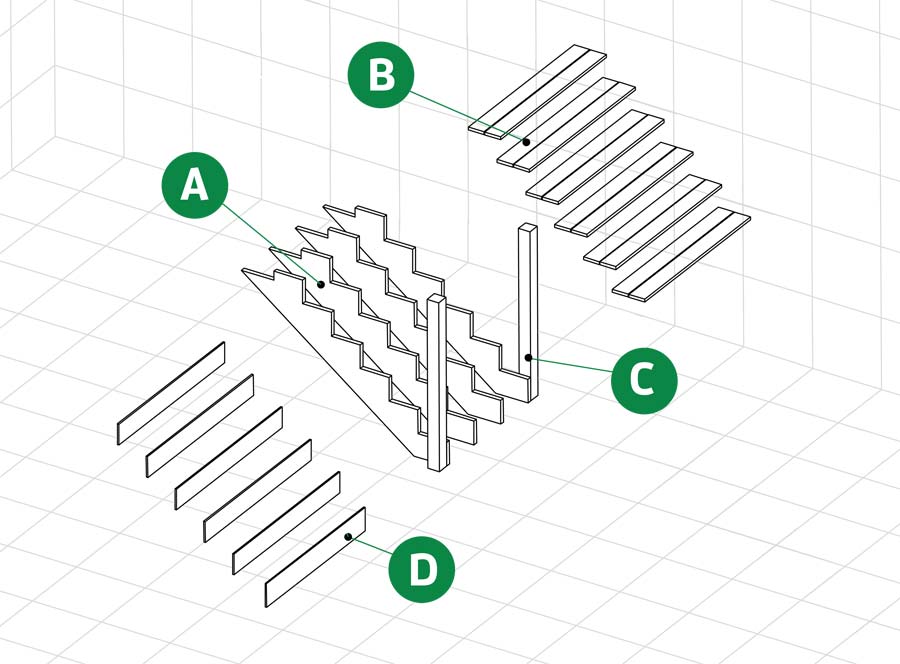 A: Stair
B: PCS deck board
C: 4×4 post
D: Fascia

New Deck or Resurface
Build a New Deck
Ready for a totally new deck? With vivid, natural wood-like colors and worry-free maintenance, Inteplast's modern wood alternative outdoor deck products are a good place to start. Engineered for durability and beauty, our decking delivers standout style.
Learn How Our Deck Outperform Composite and Wood
Resurface Your Deck
If you've inspected all the parts of the existing deck and there is no rot or structural damage present, you're ready to resurface your deck. Follow these installation techniques to resurface:
Check the deck-to-house connection for any loose or rotted screws or bolts. Tighten or replace fasteners.
Confirm that spacers and flashing are properly connected.
Ensure the joists are leveled before installing our Decking. Shimming or sanding may be necessary.
Fasten the first deck board with face screws.
Some cutting may be needed at the corners, railing posts, or butted joints.
Make sure the deck boards are spaced well and oriented the same way.
How To Resurface, Step By Step
Permits & Codes
Before you begin construction on your new deck, contact your city or county building department to see if a permit is needed, as well as any building code requirements.
Permits

Most municipalities require a permit to build a deck. Work with your local building inspector to ensure your deck is built to code and is in compliance with local regulations.

HOA Restrictions

In addition to city or county requirements, check to see if your neighborhood Home Owner's Association has its own rules and restrictions when it comes to building decks.

Pipelines

Contact your local cable and utility companies before building your deck to ensure that the construction does not interfere with underground wires, pipes, and lines.
DIY or Hire Help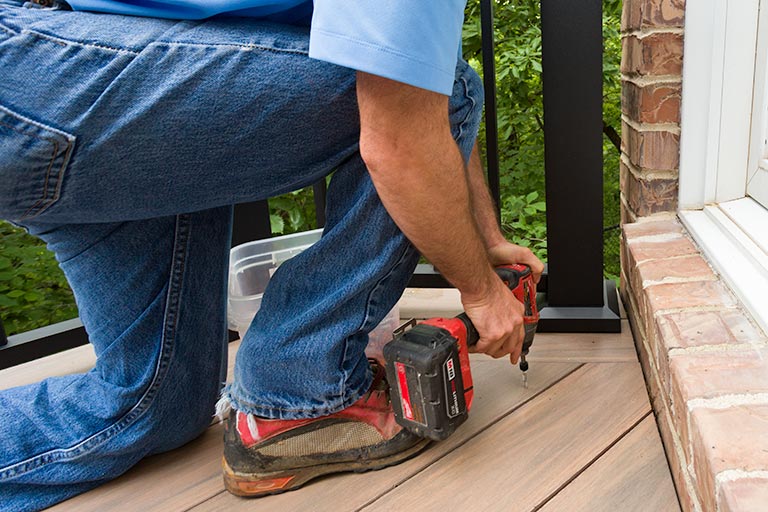 Should you build the deck yourself or hire a pro? Of course, there's no clear-cut answer. But it's important to consider your carpentry skills, what type of deck you want to create, and your time frame before making the decision to DIY.