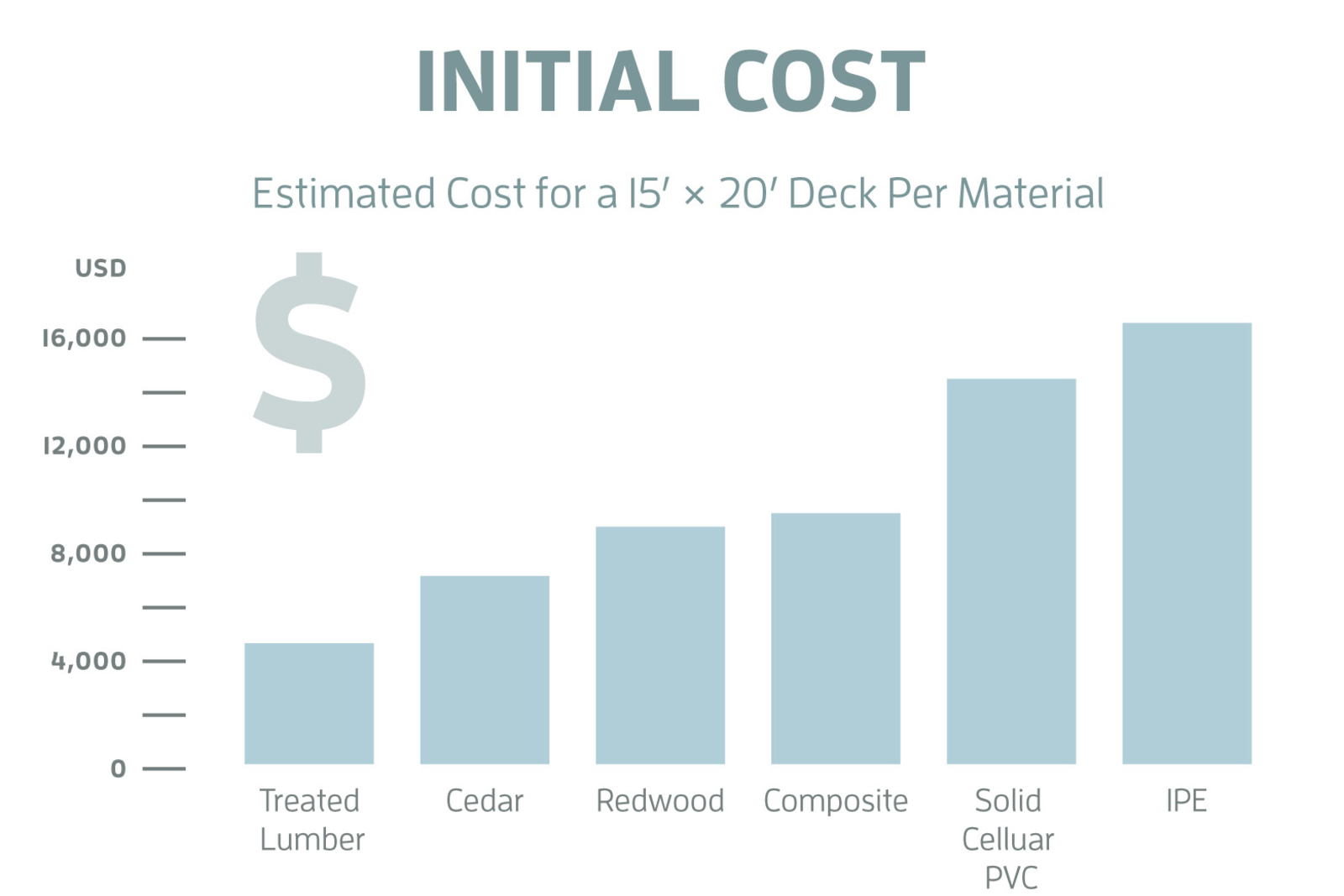 Treated lumber products typically have the least upfront cost when building a deck, but the shortest life cycle. They'll require time-consuming annual maintenance like sanding splinters and cracks, cleaning, and re-straining or repainting. For a 15' x 20' pre-treated lumber deck, you can expect to pay $700 to stain it the first year, and then every two years after that. Within 6 years you'll need to strip and sand the deck to smooth splinters and cracks before you re-stain it. By year 11, you'll have spent more than $4,600 on maintenance alone. Not to mention the hours spent working on the deck, rather than enjoying it.
Here's a look at real deck costs over a 25-year period: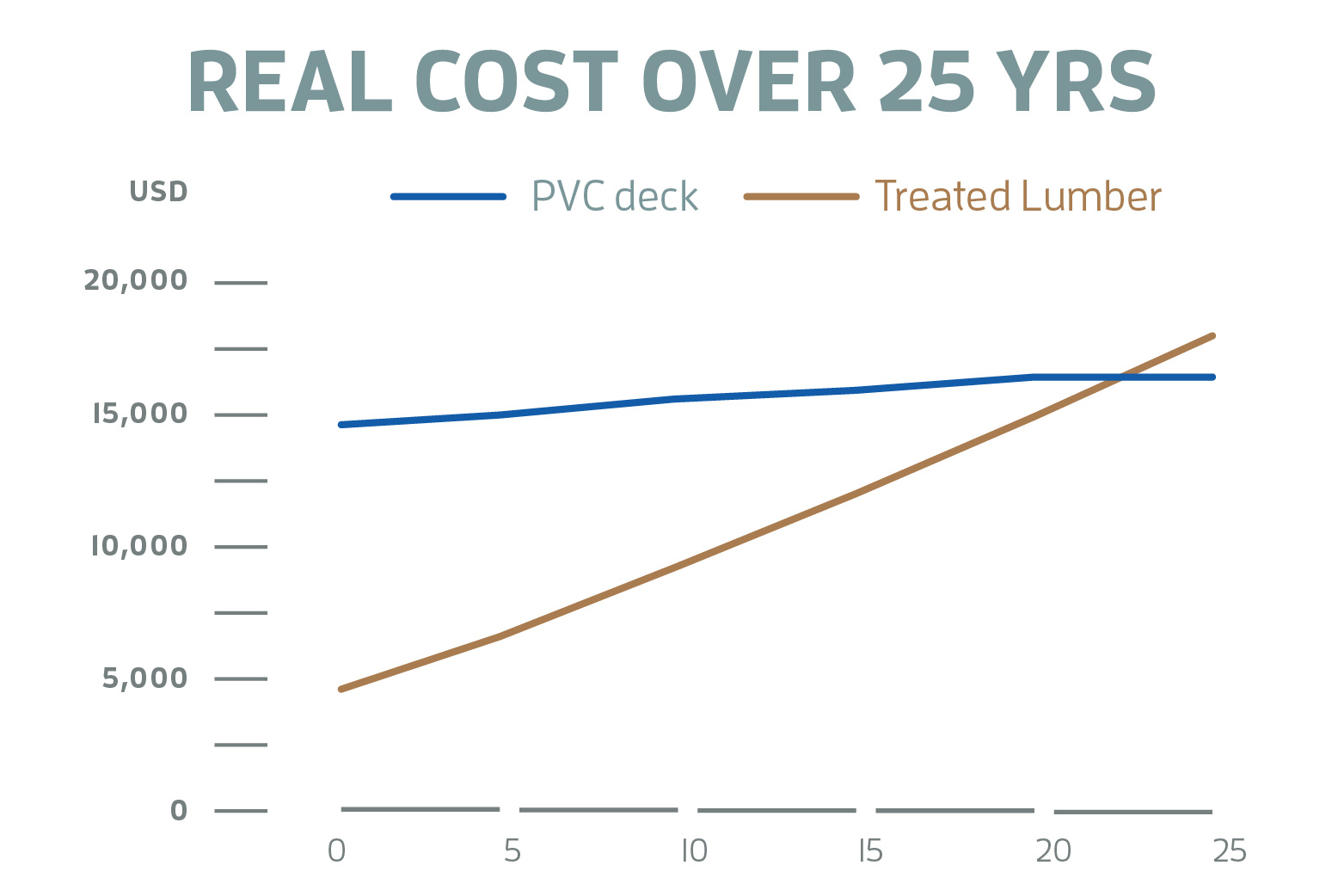 Solid Cellular PVC products, like Inteplast Decks don't have the organic filler materials like composites, and, where composite decking fades over time to fluctuating degrees, PVC products retain their color. Inteplast Deck materials are backed by a limited lifetime warranty, something you can't get with natural wood. And, they're virtually low maintenance.
Despite the fact that cellular PVC decking products typically cost more initially than wood and composite materials, its low-maintenance and longevity make it the best value in the long run.