Framing Trim
Inteplast Building Products Trim is a non-loading, wood-alternative material used to finish the look of the house.
Depth

Fasteners should penetrate into flat, solid wood substrate or framing member a minimum of 1-3/8".

Backer

When spanning Inteplast Building Products Trim over 12" o.c., use a minimum 1/2" backer such as plywood or OSB.

Thicker Trim

1" thick Trim is required if you plan to span trimboard from 16" to 24".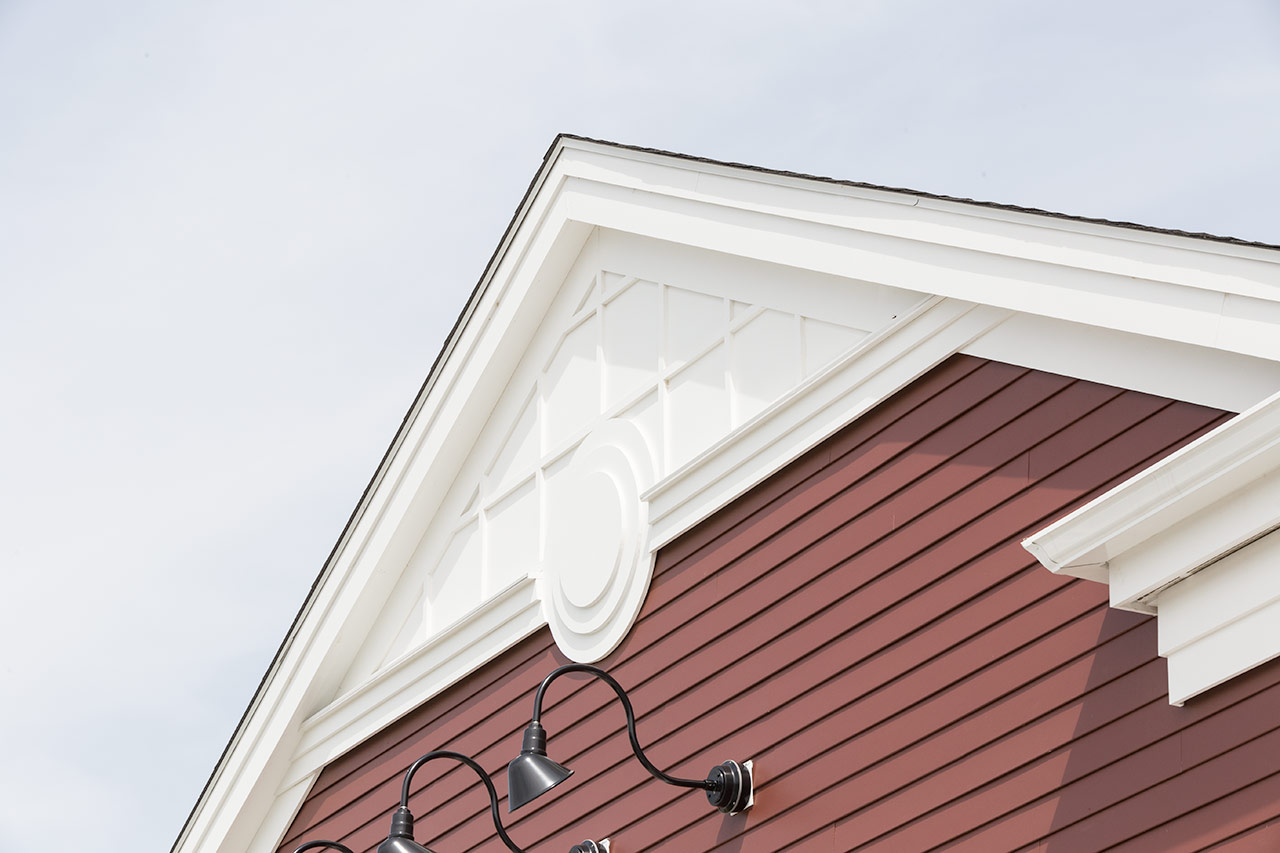 Millwork Trim
When your project calls for custom and curved millwork, trim and moulding products from Inteplast Building Products are a smart choice. Our products are flexible, versatile, and cut like traditional wood so you don't need any special tools. Pick your type, color, profile, and accessories, and you'll be on your way from inspiration to installation in no time.
• Use conventional woodworking tools to create unique architectural applications.
• Save time and money on labor without sacrificing quality and style.
See Our TRIM Millwork offers
• Create custom shapes and curves through an advanced heat-bending process for unlimited craftsman applications.
Learn how easy to heat-bend our trim
Trim Tools
Inteplast Trim looks and cuts like real wood products so you can use the same hand and power tools as conventional woodworking. Here are some tips for routing, cutting, and drilling your Inteplast Trim:
Routing Trim

Rout Inteplast Trim and Moulding with a typical router using carbide-tipped bits. Properly secure the products to minimize movement when routing.

Cutting Trim

Use carbide-tipped blades. Avoiding fine tooth blades. Properly secure the Inteplast Trim to minimize movement when cutting.

Drilling Trim

Use the same drill bits you would with wood trim, and avoid frictional heat build-up by frequently removing shavings from the drill hole.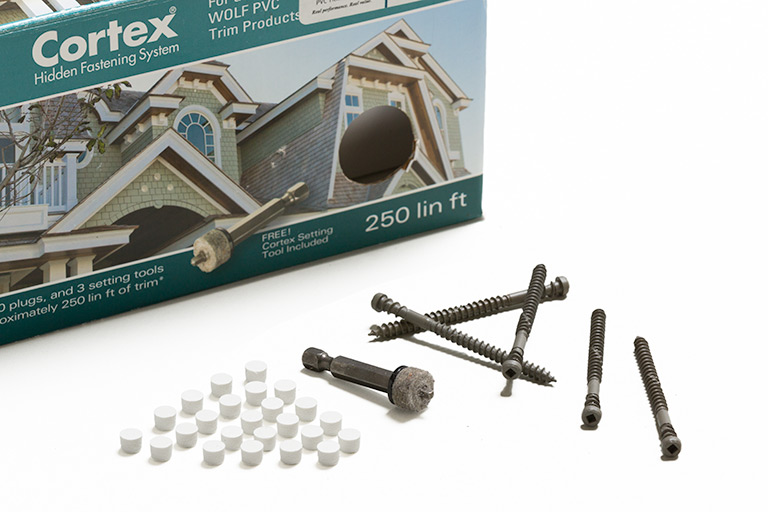 Recommended Accessories
The right combination of trim accessories can streamline your project. From cements and adhesives to color matching plugs and vinyl safe paint, Inteplast Building Products has the hardware to meet all your trim and moulding needs.
Trim Fasteners

Use stainless steel or hot-dipped galvanized nails.

Use fasteners designed for wood trim. An 8d round-head nail or #8 trim screw may be used and works well with Inteplast Trim.

Do not use brads, staples, wire nails, ring-shank nails or fine-threaded wood screws.

Use two fasteners per framing member for trim board applications. Inteplast Trim of 12" or wider will require additional fasteners, not to exceed 8" o.c.

Place nails and screws approximately 3/4" from the edges and within 2" of the end of Inteplast Trim.

Trim Joints

Standard PVC cements or Cellular PVC cements provide a strong board to board bond.

For best results, glued scarf joint is required, failure to do so may result in joint separation. Glue all board to board joints such as long fascia runs, window surrounds, etc., to prevent joint separation.

Various adhesives, such as epoxy or polyurethane adhesives may be used to bond Inteplast Building ProductsTrim to other substrates. Consult adhesive labeling to determine suitability.

The glued trim joints should be secured with fasteners on each side of the joint.

Painting Trim

Inteplast Trim does not require painting or staining. Painting Inteplast Trim will void the warranty.

If painting is preferred, there are things to be considered.

Use acrylic or urethane based latex exterior or interior paints. Follow the paint manufacturer's recommendations for use and compatibility. General brands such as Sherwin Williams, Glide, etc. are all suitable.

Avoid painting trim with dark colors. In case of painting darker colors (LRV of 54 or lower), use vinyl-safe paints specially custom made or mixed for vinyl products.