Our Standard Kit comes with Fluted Casing and two Corner Blocks. The Premium kit comes with two additional Plinth Blocks to give the frame a solid base look.
Each kit is easy to install and requires no miter-cuts.
Materials you'll need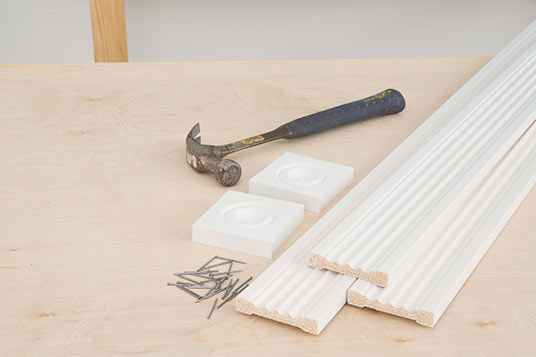 Door Trim Kit (in this project we used the Standard kit)
Contractor's adhesive
Paintable caulking
Finishing nails
Getting started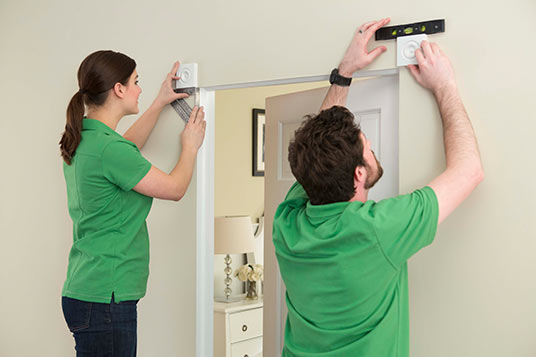 The door trim comes prefinished and ready to use. If you choose to paint the trim, apply the first coat of paint before installation.
Start at the corners. Use finishing nails or contractor's adhesive to install the corner blocks, ensuring that they are square with the door opening.
Measure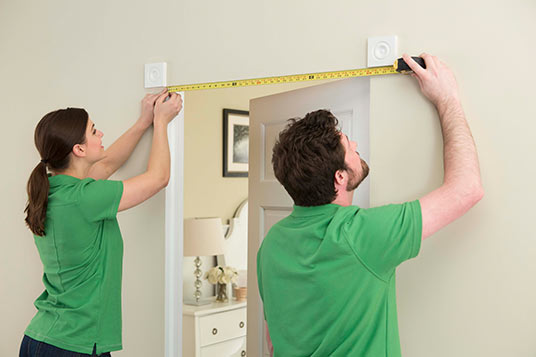 Measure and cut the short piece of Fluted Casing to fit firmly between the corner blocks across the top.
Measure and cut the vertical pieces of Fluted Casing. If you have existing baseboard moulding, you'll need to trim off a section to allow the Fluted Casing to go all the way down to the floor.
Installation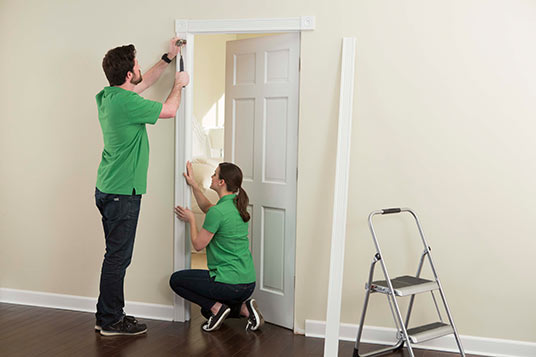 Install the Casing with finishing nails.
Finishing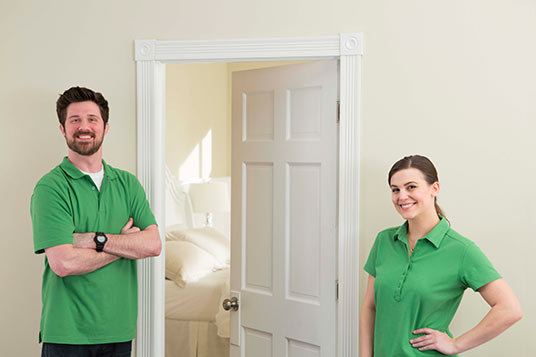 Apply white latex painter's caulk in all joints and you're done.