Materials you'll need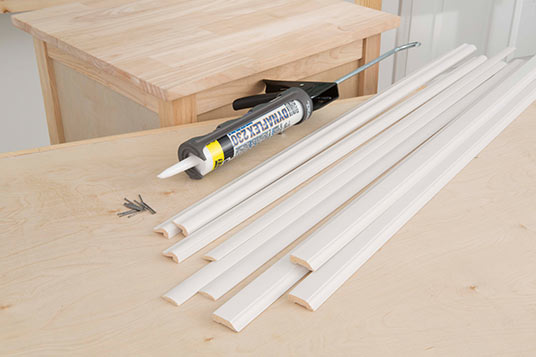 A piece of furniture you want to dress up Lengths of various types of moulding* (in this project we used
Cap 292, Stop 856 and Batten 101 in Crystal White.)
Contractor's adhesive
Finishing nails
Paintable caulking
Paint
*The type of moulding you'll need for your project will vary based on your piece of furniture. Inteplast offers many styles and widths for you to use. Since you will probably be painting your furniture, our paintable Crystal White moulding is perfect. It's lightweight, easy to use and you'll find everything from wide Base moulding to intricate Casings to Stops, Battens and Caps for detailing. Be creative and see what works best!
Getting started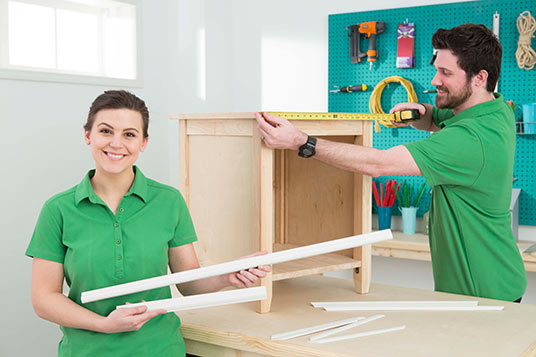 Select the moulding you want to use and get enough for the project.
For this project we're going to create a panel using Batten moulding, a Stop moulding under the lip of the table and a cap to the top to keep your books and reading glasses from sliding off.
Cutting & Gluing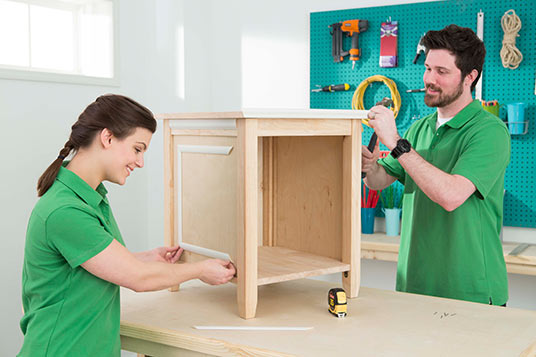 Cut the pieces you need, miter the corners and tack them on.
You might want to use a little contractor's adhesive, too.
Painting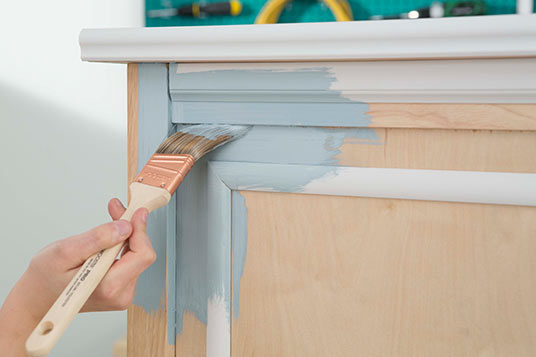 Once everything is on, just caulk the joints and paint.
Success!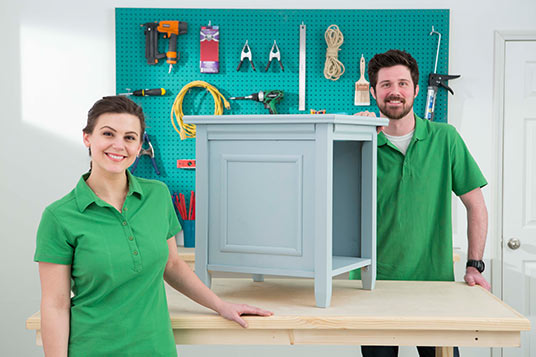 The options for projects like this are as varied as the hidden gems you'll find at a garage sale, so try something fun
and even a little crazy. You just might love what you create.