Porch Building Parts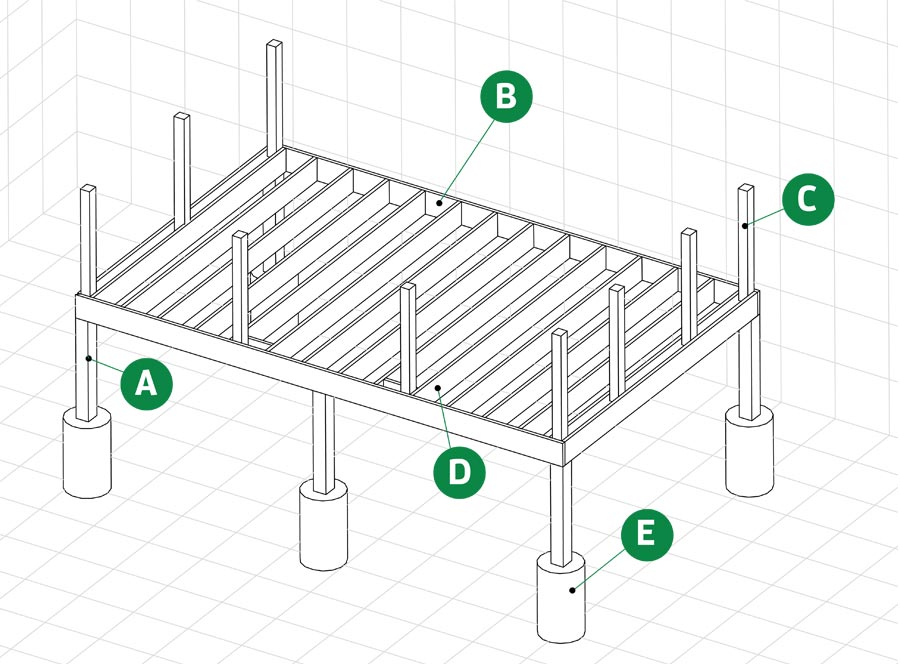 A: 2×10 reinforced joist
B: 6×6 column post
C: 4×4 post
D: 2×10 joist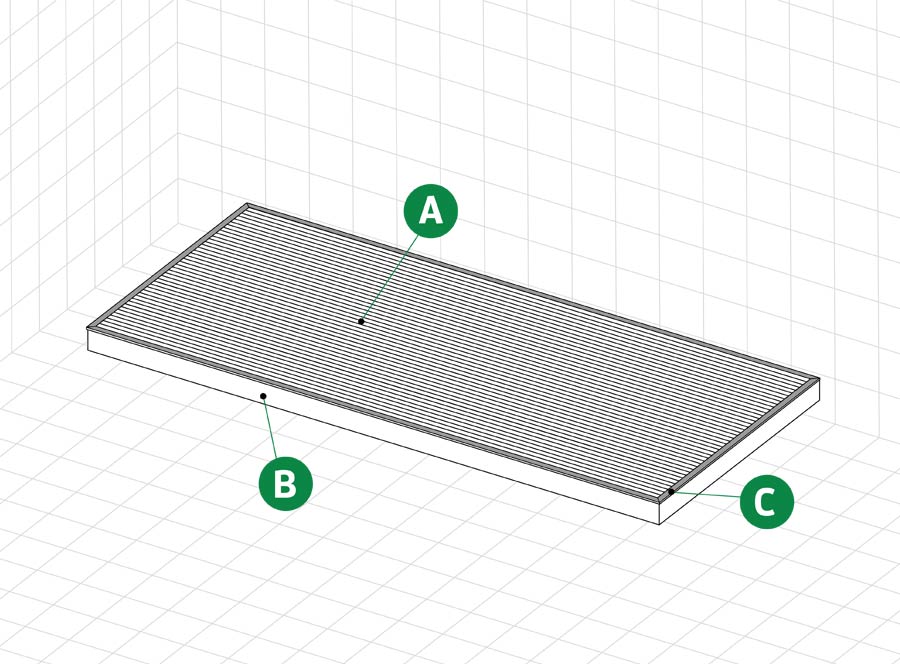 A: Porch board
B: Fascia
C: Picture frame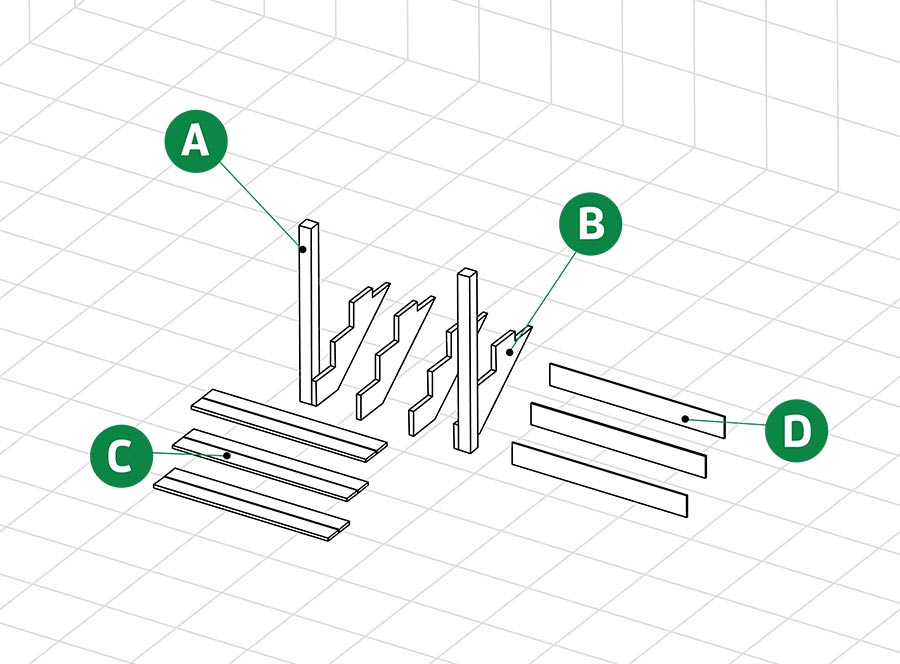 A: 4×4 post
B: Stringer
C: Tread
D: Fascia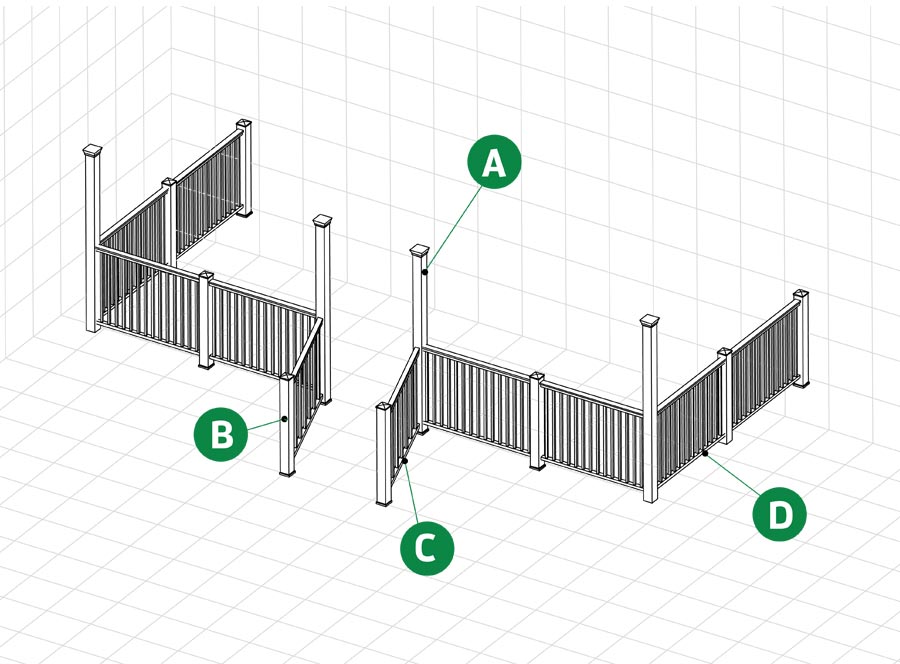 A: 6×6 column for roof support
B: 4×4 stair post
C: Stair railing
D: Railing

Styles of Porch
Porches provide an extended living area - a space to relax after work or a place to entertain friends and family. Before building a porch, think about how you'll use the space, as well as preserving the architectural integrity of your house.
Porch Roof, Column & Furniture
Protective Covering
Adding a roof to your porch protects you from the elements so you can enjoy your space year round. A covered Inteplast Building Products Porch offers unmatched stain, scratch, skid and weather resistance durability, prolonging the life of your outdoor living space.
Finish with Furnishings
With a roof to cover your porch, you can add finishing touches like outdoor furniture to increase the livability of your outdoor space. Upholstered, comfortable, aesthetically pleasing furnishings will make you want to spend more time unwinding on your porch.
Porch Doors
Front Porch Doors: A front door sets the tone of your house, so ideally you should choose the door early in the porch planning phase. Whether it's an eclectic design, a vivid color, a dramatic archway, or stunning reclaimed wood, your front porch door should be exciting and inviting. And don't forget finishing touches like adding light fixtures, mail slots, or street numbers.
Back Porch Doors: Where your front door is your welcome mat, the back door is your entryway to a private back porch sanctuary. In a sheltered back porch, think large French doors with high transom windows let you see the outside, even when you're inside.
Narrow Porch Doors: Swinging doors can prove to be a challenge for narrow porch areas, so a gliding door might be your best option. And if you plan on using your porch for entertaining, make sure the door opening is large enough to carry trays of food and beverages in and out.
Building Codes and Permits
Before you begin construction, make sure your design meets local building code requirements. Keep in mind that your local codes could have separate requirements for the different porch components, including the foundation, columns, posts, stairs, and rails. Also, check with your homeowner association if any recommendations for styles.